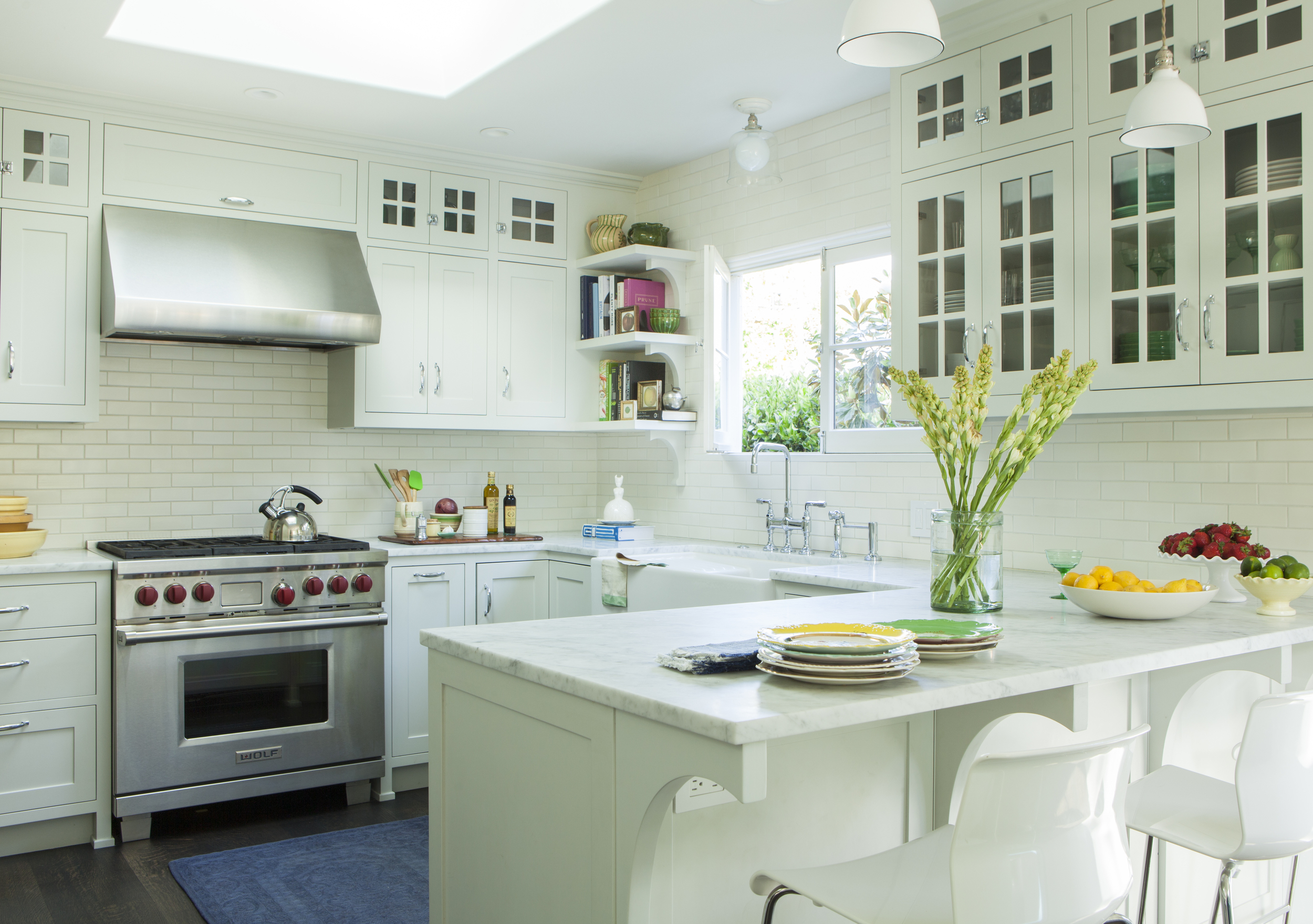 Spanish Bungalow in Atwater Village
When David called us to help him with his house, the project was in disarray. The small Spanish style bungalow originally built in 1926 had been stripped to the studs and partially demolished by a contractor who disappeared and left David to deal with the mess. Originally he asked us to help him get the construction back on track with a new team, but after making a few suggestions to improve the flow of the house, he decided it was worth taking a closer look.
As most Los Angeles homes of this era, the house formerly had a gracious living room, small galley kitchen, two bedrooms and one bathroom with no connection to the back yard. David had planned to add a master suite in the rear. We suggested pulling out the front to create an entry hall, a wide dine-in kitchen, and add a family room to the rear that opens to the back yard in addition to the master suite. In the rear of the property we placed a new garage that can accommodate a car but doubles as a comfortable home office.
David, a recently separated father of twin girls and co-creator of the TV series "Queer Eye for the Straight Guy" wanted his future home tobe a cozy and joyful place to raise a family while living up to the high aesthetic expectations of his "Queer Eye". While every square inch had to be functional, the team of client, architect and contractor paid a lot of attention to detail. Inside and out corners were treated with authentic plaster bullnoses. The wood floors are select wide plank Oak with a custom stain and hand-applied wax finish. Every room features meticulously crafted cabinetry, from the recessed bookcase in the living room to the built-in dining banquette with flanking display cases to the matching wardrobes for the girls.
Once the project took on a magical quality that David had not expected, he decided to go even further and engage the services of a well-established landscape architect, Lisa Gimmy of LGLA. Lisa treated the exterior spaces as extensions of the house by creating a series of outdoor rooms for play, lounging and entertaining, even finding space for a small pool. Custom tile for the fountain at the entry court and the pool ties in with the Moorish motive of the steel gates. Lisa's Mediterranean planting palette compliments the silver grey palette of the house.
Atwater Village is a quiet neighborhood in the midst of the newly branded NELA (North-East-Los Angeles). It is family oriented with a bohemian feel and located along a portion of the LA River slated for renaturization.